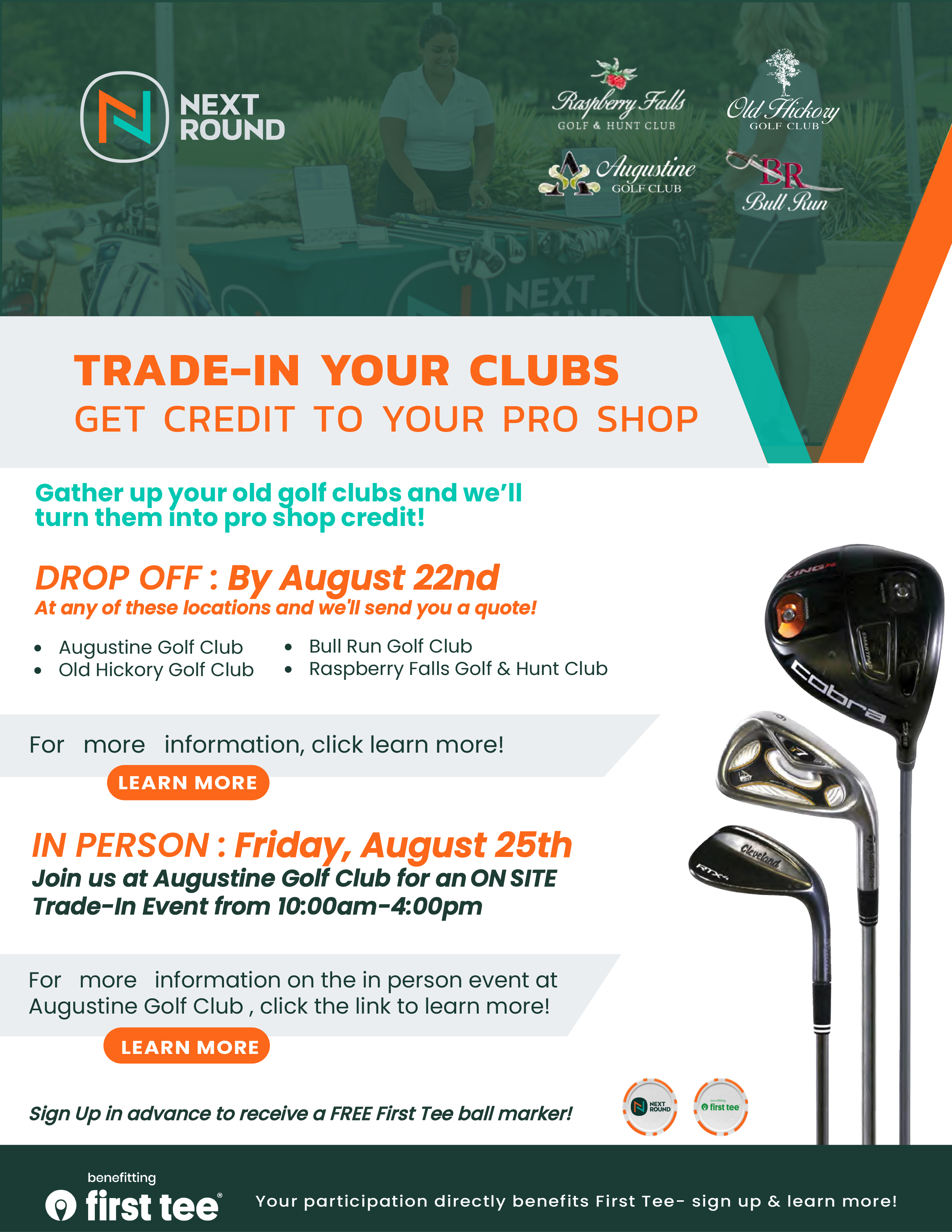 Get ready to turn those extra clubs you have lying around into credit for the pro shop, and finally get that that new club, shirt, shoes, or anything else you've been wanting!
Drop off used clubs to the pro shop by August 22nd and Next Round will email or text you a quote.
Step 1: GATHER UP
Collect all of the clubs you'd like to trade-in for credit.
Step 2: BRING IT IN
Bring your clubs in to your golf shop and let them know you're trading in.
Step 3: EVALUATE
The Event Specialist from Next Round will evaluate your clubs by August 29th and offer you a quote via phone or text
Step 4: GET CREDIT
Accept your quote, and enjoy your credit at the golf shop!
*CREDIT IS ONLY VALID AT THE LOCATION YOU TRADE-IN*